Established in 2009, Tanmeyah is a leading provider of microfinance programs in Egypt. Since its inception, Tanmeyah has grown rapidly to become one of the leading entities in the field of working capital financing for owners of low-income generating projects. The financing programs offered provide owners of microenterprises with the necessary support to grow their businesses and projects, ultimately contributing to the development of surrounding communities. Tanmeyah facilitates access to finance in underprivileged areas through its various branches spread out across 25 governorates.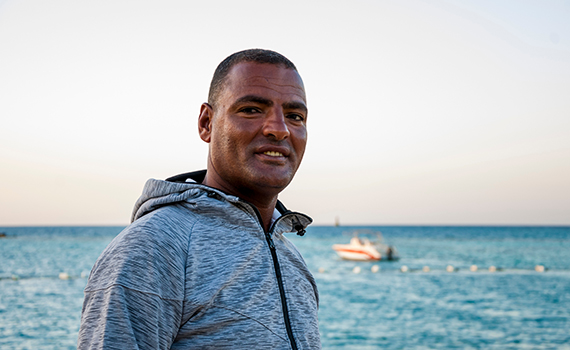 To bring banking and financial services to the underprivileged members of society
Financial success and opportunities for ambitious, hardworking lower-income business owners, who contribute to a growing economy
Despite Egypt's young and vibrant population and its well established and advanced banking sector, the vast majority of Egyptian businesses remain outside the scope of the banking industry. These individually owned and very small enterprises are considered "un-bankable" by major financial institutions and lack access to the funding needed to grow their business.
Tanmeyah is a strong believer in these hard-working and entrepreneurial Egyptians. By helping them start or scale their businesses, it will boost employment and improve the standard of living of their families and communities. Micro and very small enterprises are the greatest contributors to jobs and the economy, and we believe their success is crucial to the country's prosperity.
Three factors enable Tanmeyah to successfully serve clients overlooked by the banking sector: highly personal service by dedicated well-trained staff, nationwide reach, state-of-the-art technologies.
Tanmeyah is a part of EFG Holding's rapidly growing group of non-banking financial institutions.
Tanmeyah ensures high-quality, personalized service by investing in our staff. We recruit qualified and dedicated people from the communities where we operate, provide extensive in-house training, and promote from within. As a result, our staff are uniquely aware of the needs of the clients they serve and have deep insight into their local business environments.
Supporting our customers across 25 governorates in Egypt
We pride ourselves on driving financial inclusion through our outreach into the most underserved territories across the nation. With a network of more than 306 branches in urban and rural neighborhoods from the Delta to Upper Egypt, we operate closely with our clients, at the center of the communities we serve. Our in-house call center offers around-the-clock support, facilitating and building close ties with customers to boost growth.
Tanmeyah offers its leading microfinance platform to third-party financial institutions enabling them to reach new and under-served clients.
As part of EFG Holding's Non-Bank Financial Institutions (NBFI) platform, we benefit from the long-standing track record and experience of one of the region's leading investment banks, generating value for our shareholders.
Founded in 2009 by industry pioneers, Tanmeyah has provided financing in excess of EGP2.0 million over the past 14 years.
Corporate social responsibility
We strive to diligently serve in the many communities where we operate.
Tanmeyah is backed by Egypt's leading financial services corporation and is overseen by an experienced board of directors with a strong approach to risk mitigation.
Our management team is made up of dedicated industry veterans and innovators with a proven track record in the microfinance sector.
Tanmeyah has consistently delivered superior results, backed by its growing footprint, high service quality, and superior management.